Advertise With Us
JustSayYesToLove.com is an international dating/educational site for professional adults. Their disposable income is substantially higher - making them the right market for quality ideas, products and services. Your advertising dollars can now reach your target market. JustSayYesToLove.com membership, which is continually expanding, is looking for every imaginable product and service that the general public requires. In addition they are on the cutting edge and health oriented, personal growth oriented, arts oriented.

JustSayYesToLove.com members have requested that we offer them unique and highly qualified individuals and companies in our advertising community.

JustSayYesToLove.com will approve all advertisers and any banner ads submitted to us. You must be in good standing with the Better Business Bureau and if you do business over the Internet, you must be affiliated with one of the Watchdog agencies.

Your ads are impeccably integrated and appear as rotating ads throughout search results and educational pages.

Your message is delivered to members interested in your products and services. Partnering with JustSayYesToLove.com will maximize the return on your advertising and marketing dollar - helping your business grow!


All banners are rotated with other paying advertisers of the same category.

Banners must be smaller than 15k

Banners ads must meet the approval of content to be accepted for our advertising space.

All Banners must be designed with a sense of pride and quality. If your art department can not complete this task we will be happy to provide this to you for a small fee in a timely fashion.


Banner ads appear on the right sidebar of each search result page. The ads rotate along the sidebar. All advertiser receive equal exposure.


Banner Rates

Option 1:
120x120 for search pages right side

3 Month Right Side Banner 120x120 for US $379.
Our Most Popular


1 Year Right Side Banner 120x120 for US $1500.
GREAT Value



---
Option 2:
JUMBO SIZE 468x60

Lower page header Banner for search pages

3 Month Bottom Banner 468x60 Bottom of search pages for US $699.
The larger banner allows for more information and/or graphics.



---
Option 3:
An All Pages Link 120x240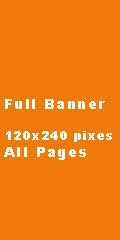 JustSayYesToLove.com
offers a banner that links to all pages.
All pages for US $15,000 will rotate with other
ads for the year of all pages of the site.

1 year Banner 120x240
---
Option 4:
Links Page

JustSayYesToLove.com has a link page listing your services, with linking
to your e-mail and or website. We offer a text link and a banner link.


1 Year Text Link
The text ads have to be no more than 150 words.
A great, cost effective way to advertise - for US $590.


1 Year Banner Link
468x60 - for US $1200.00
GREAT Value
CLICK HERE to join and receive A $50 value,
FREE.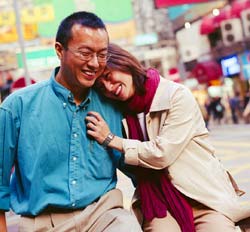 JustSayYesToLove.com Art Design Team Will Help You Create Your Advertising Artwork


You don't have the time to create your ad? Don't worry, we got you covered!

Lots of our advertisers have requested our help creating their banners for them.

ARTWORK - Basic artwork for simple design banner for US $199.
ARTWORK - Advanced artwork for advanced design banner for US $249.
To Order Your Banner
email us: advertise@justsayyestolove.com